HEB Performance Hall Seating Chart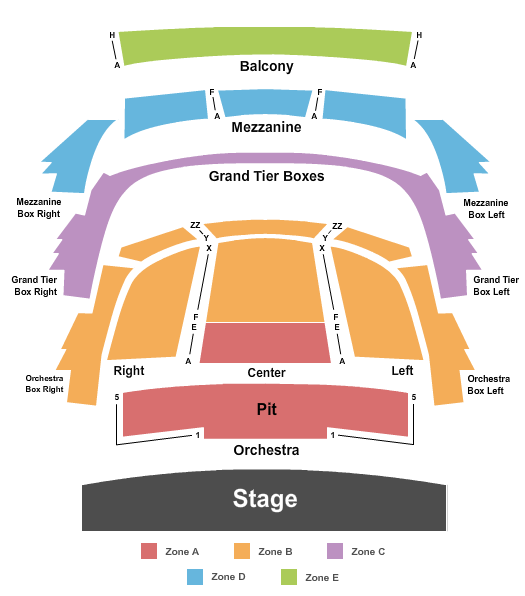 HEB Performance Hall offers seating for up to 1,738 attendees across four levels; Orchestra, Grand tier boxes, Mezzanine, and Balcony. Standard seating is theatre-style seating with flip-down seats that have been cushioned for comfort and style. Certain shows may also feature brightly lit seating section decorations to accent the show.
Disabled or wheelchair seating can be made available. Please request ADA-seating when you order your ticket or call 712-279-4850 for help with selecting the right seats.
NOTE: The seating layout may change depending on the event. Always check the seating map when choosing your tickets.
You can reserve your best seats today by purchasing your tickets now! Visit the HEB Performance Hall schedule to see all the upcoming events.
To view the ticket and authenticity policies please check out the ticket information page.