HEB Performance Hall Information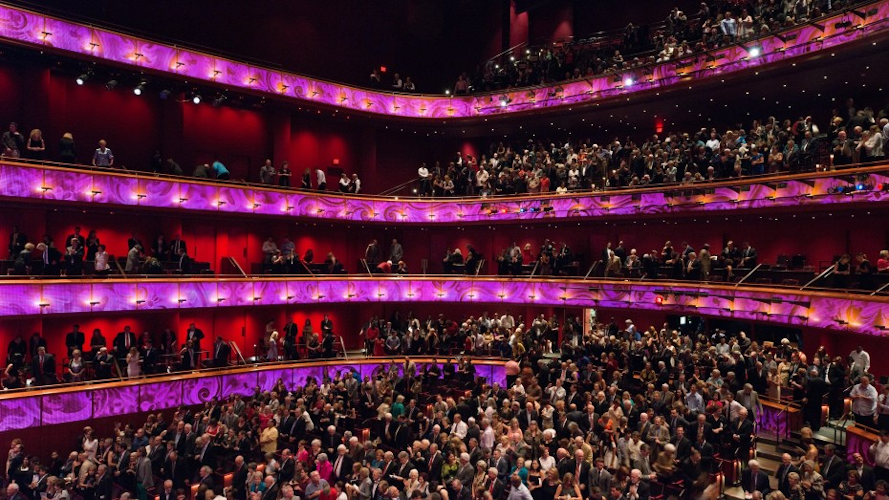 The HEB Performance Hall is one of the performance venues nestled within the Tobin Center for the Performing Arts, one of San Antonio's premier performing arts centers. Located next to the San Antonio Riverwalk, this venue has served the community by providing a unique and classy venue for the biggest in locally produced and nationally recognized productions. Former US Presidents, big-name celebrities, and legendary musicians have all come to the Tobin Center to enjoy shows and deliver impactful productions.
The venue was first built in 1926 as the San Antonio Municipal Auditorium by Atlee Ayres. Since then, the venue has had steady success following its mission of providing a world-class venue that promotes diversity in culture, education, and artistic experiences that still celebrate the San Antonio lifestyle. The powerful vision that surrounds the venue has guided it through over 90 years of operation including a few periods of renovations and updates.
These updates include a state-of-the-art, multi-purpose 1,746 seat performance hall, a 232 seat studio theatre, and plenty of outdoor performance space in the plaza connected to the river walk with a permanent 32 FT video wall and water taxi portal. The venue's flexibility and distinctive flat-floor capability make it an ideal space for many different performances and events. But it also features customization that allows it to be tuned for specialized shows and events, that makes great use of its high-quality sound system.
The venue was so important to the community, that Bexar County voters overwhelmingly agreed to a $100 million construction bond in May 2008 to build up this historic venue into one of the greatest performance halls of our time.
It's easy to see why HEB Performance Hall at Tobin Center for the Performing Arts is simply one of the best.
See the below pages for further information on the HEB Performance Hall at Tobin Center for the Performing Arts:
HEB Performance Hall Parking:
Find out more about parking at the HEB Performance Hall and driving information.
Ticket Policies:
Read about the ticket guarantees and authenticity policies when purchasing tickets via this website.
HEB Performance Hall Seating Chart:
View the HEB Performance Hall at Tobin Center for the Performing Arts seating chart and the various seating options.